The VRA Student Handbook 2022-2023 was developed to answer many of the commonly asked questions that one may have during the school year.  Because the Handbook contains information about student rights and responsibilities, parents and students are responsible for knowing its contents.  Please take the time to become familiar with the following information and keep this Handbook available for your use.  For your convenience, links to some commonly asked questions or concerns are on the right hand side of this page.  It is our hope that a careful understanding of the enclosed material will lead to a rewarding and successful school year. It can be a valuable reference during the school year and a means to avoid confusion and misunderstandings when questions arise.
The school reserves the right to interpret the content of this Handbook, including the rules and regulations governing the academic and non-academic conduct of students. Our school reserves the right to modify and/or amend the content of this Handbook at any time during the year.  If any written modification or amendment is made to this Handbook, a copy of such modification or amendment will be available on the school website.
If you have any questions about the Handbook or any of its policies, please contact the principal's office.
Student Code of Conduct
Student Code of Conduct for 2022-2023
Middle School Elective Information 
Rising 6th grade Elective Information  (current 5th graders)
Rising 7th grade Elective Information  (current 6th graders)
Rising 8th grade Elective Information  (current 7th graders)
Please see application for Yearbook and Internship below. Rising 7th and 8th graders are eligible for Yearbook. Rising 8th is eligible for Internship. Your child must log on when prompted to their school Microsoft account to complete the form.  
Yearbook and Internship online application
 School Supply Lists
HAC Information
If you need a HAC login or HAC password reset, please go directly to the HAC website: Home Access Center
Families new to St. Johns County as well as those returning to VRA can access HAC to register and create a HAC account (new to St. Johns County) and/or retrieve account information (returning families) such as passwords or usernames.
If you are experiencing issues with obtaining your HAC access, please email Diana Schoolfield at [email protected]
Download the eSchoolPLUS Family App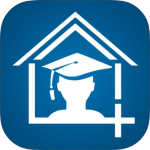 The eSchoolPLUS Family App allows you to view your student's current classwork, schedule, grades and more using your smart phone or tablet.
Absence Information 
Reporting Absences
Any student who has been absent from school shall provide a note from a parent or guardian within forty-eight (48) hours of returning to school stating the cause of the absence.  Failure to provide a note will result in an automatic unexcused absence.  However, the fact that the student provides a note does not require the school administration to excuse the absence.  The principal or designee will decide whether the absence meets the criteria for an excused absence, and that decision will be final.  The administration may request additional documentation, such as a doctor's note.  The excuse must state specific dates of absence, and must be signed by the treating, licensed physician.  After fifteen (15) days of absence, whether excused or unexcused, a student must present verification from a licensed doctor for all subsequent absences due to illness.  Special circumstances may justify a review by the School District's Health Services personnel.
For more information on Student attendance and a list of what absences are considered excused and unexcused, please refer to the Student Code of Conduct, pages 18-21, which can be found on this website as well as the St. Johns County School district's website.
Middle School Absences:
If a 6th-8th grade student misses 3 class periods or more, they will be marked absent for that day. 
Any questions or concerns about your child's absence can be emailed to our Computer Operator, Joy Calvo at [email protected]