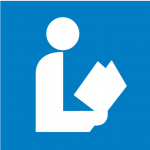 Parental Choice Library Book Restriction Form
Parents may utilize this form to restrict titles their child may check out in the school library. Please complete the form and return it to your child's teacher or librarian.
This form is only required when a parent is seeking to restrict access to materials in the media center.
Brooke Fry
Media Specialist
Maggie Rodgers
Media Paraprofessional
Maureen Kane
Media Paraprofessional
Please encourage your children to take care of the library books they borrow, keeping them safely in a protective bag/case within their backpack, returning them on time and in good condition so they are available for others to read. Due dates are marked in the back of each book.
Monday, Tuesday, Thursday, Friday: 8:15-3:00
Wednesday: 8:15-2:00
If you lose or damage a book, you are responsible for the cost or replacement of that item.

The Sunshine State Young Readers Award (SSYRA) Program is a statewide reading motivational program for students in grades K through 8. The purpose of the SSYRA Program is to encourage students to read independently for pleasure and to read books that are on, above, and below their reading level in order to improve their reading fluency. Sunshine State books are selected for their wide appeal, literary value, varied genres, curriculum connections, and/or multicultural representation. The SSYRA committee is comprised of members of FAME (Florida Association for Media in Education) who are qualified school librarians located throughout the state of Florida, subdivided into three committees: SSYRA Jr (K-2), SSYRA (3-5), and SSYRA(6-8). 
"When in doubt, go to the library."