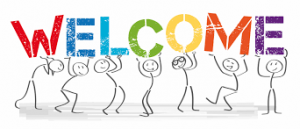 WELCOME TO VRA!! 
Are you new to VRA?  We welcome you to take a tour around the school to visit various areas and classrooms.  
New School Hours
8:40am-3:00pm (M, T, Th, F) 8:40am-2:00pm (Wednesdays)
We accept dismissal changes up until 2:15 PM every day except Wednesdays. 1:15 PM is the deadline on Wednesdays.
*Only one dismissal change per day per family will be allowed.  
SPIRIT DAYS AT VRA!
We will have special themed spirit days on each Wednesday of the month! Check out this month's calendar below. Friday's are 
"Wear your VRA spirit wear or school colors." 
Fall Picture Day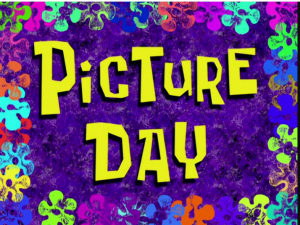 District Master Calendar Upcoming Events
School Hours
8:40 am – 3:00 pm (M,T,Th,F)
8:40 am – 2:00 pm (Wed.)
Office Hours
8:00 am-4:00 pm
2021-2022 Instructional Materials Adoption for Mathematics UPDATE
On February 8, 2022, the St. Johns County School Board voted to approve the list of recommended resources for adoption for Math. View the final list of approved resources. Florida Statute allows parents or residents of the county to object to the adoption of a specific instructional material. If you would like to contest the adoption of the Math resources, you must complete the Reconsideration of Instructional Materials Request Form and submit it to the SJCSD Instructional Resources and Media Services Department no later than noon on March 10, 2022.
Please visit our Instructional Materials Adoption web page to:
Access the math resources that are being considered for adoption.
Learn more about the policies and procedures for textbook adoption.
B.E.S.T. Standards Presentation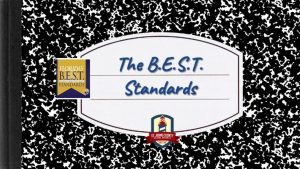 The purpose of the video is to provide parents and community members with information about the new B.E.S.T. Standards for English Language Arts and math. The video also explains the timeline for the implementation of the new standards.
View the B.E.S.T. Standards Presentation
In an effort to provide safety and security to our students and staff, we check identification for all vendors, visitors, volunteers and parents each time you enter the building.  Volunteers must have clearance to enter the building.  If you have not already been cleared, please submit a School Access Form.  Please input full legal name (first, middle and last) on the application.  If you already have clearance, please do not submit an application.  Expired accounts will be rerun automatically.
FortifyFL is a website and app developed at the direction of the Florida Legislature. Any student, educator, parent or member of the public can report school safety concerns directly to law enforcement and school administrators anonymously and easily through the FortifyFL app or getfortifyfl.com.