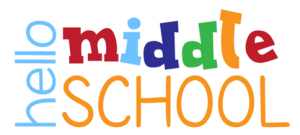 HAC Access
If you need a HAC login or HAC password reset, please go directly to the HAC website: Home Access Center
Families new to St. Johns County as well as those returning to VRA can access HAC to register and create a HAC account (new to St. Johns County) and/or retrieve account information (returning families) such as passwords or usernames.
If you are experiencing issues with obtaining your HAC access, please email Ashley Schaefer at

[email protected]
Download the eSchoolPLUS Family App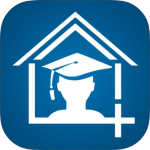 The eSchoolPLUS Family App allows you to view your student's current classwork, schedule, grades and more using your smart phone or tablet.
Bell Schedule:
Purchase P.E. Uniforms
Rising 6th, 7th and 8th graders will be dressing out for P.E. class. Uniforms and a locker lock are required. These can be purchased on Schoolpay.com. Sizes will be chosen when you pick up at Middle School Orientation. Sizes are Youth S-L and Adult S-2XL.  Please call VRA with any questions at 904-547-4090.
Middle School Elective Information 
Rising 6th grade Elective Information  (current 5th graders)
Rising 7th grade Elective Information  (current 6th graders)
Rising 8th grade Elective Information  (current 7th graders)
Please see application for Yearbook and Internship below. Rising 7th and 8th graders are eligible for Yearbook. Rising 8th is eligible for Internship. Your child must log on when prompted to their school Microsoft account to complete the form.
Yearbook and Internship online application
8th Grade:
Directions for Student Academy Request in Home Access Center
Schoology For Parents:
What is Schoology? Schoology is an online tool that manages curriculum, assessments, grading and other classroom management tasks and is also a communication platform for educators and students in grades 6 -12. Follow this link to learn more about this tool and how you can stay connected with your child's school work.