---
HAC Access
If you need a HAC login or HAC password reset, please email Ann Fishman.  HAC accounts are available for grade 3-8.
---
The Winter Wonderland Holiday Shoppe is coming to VRA once again.  Middle Schoolers will be shopping on Wednesday, December 6th during their Language Arts class time.  We need lots of help so please consider volunteering for a shift if you are able.
---
History Mystery Theatre – Rescheduled for February 9th
History Mystery Theatre is a production based on the 6 Pillars of Character. It is a cross between a dinner/dessert theatre and an interactive mystery "who dunnit".  Any student in grades 5 – 8 can audition for primary roles.   Click for additional information
---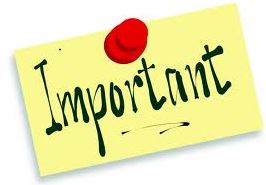 Important Meetings Re: 8th Grade Transition to HS
December 5 at 6:00PM in the cafeteria – Parent Meeting
Middle School Blitz for 8th graders on January 12 at 1:45
---

MBF Safety Matters
Sixth grade students will begin the MBF Safety Matters curriculum in November. The curriculum is provided in an effort to protect children and meet statutes regarding child safety education. MBF Child Safety Matters is a prevention educational program developed by the Monique Burr Foundation for Children (MBF), based on the latest research, and reviewed and endorsed by national experts. The program empowers Kindergarten through 6th grade students to prevent, recognize, and respond appropriately to bullying, cyberbullying, all types of child abuse, digital abuse, and other digital dangers.
Your student has or will bring home a Parent Welcome Letter and Opt-Out. If you have any questions or concerns, please contact the middle school counselor, Dawn Anzualda at 547-4110 prior to declining the program.
---

Student Council and Early Act need your help. Did you know that there are kids in our county that are going through tough times and could use our help?  Each Middle School Homeroom will have 2 duffle bags to fill with new items; like shoes, underwear, socks, and full sized toiletry products like shampoo, soap, and deodorant.  This service project will run from November 20 – December 8.  Please click for additional information.