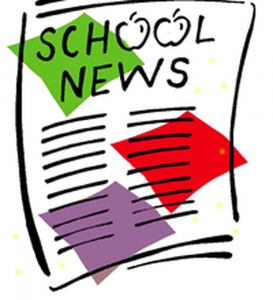 ---
VRA Loop Night
Presented by: PBIS
Thursday April 26, 2018 5:00pm – 8:00pm  20% of the proceeds will go directly to fund the student rewards for positive behavior
---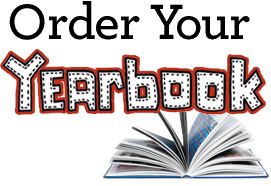 $40 – Access Code C420640
---
Summer Tours
June 12 10 a.m.
June 26 2 p.m.
July 10 10 a.m.
July 20 3:00 p.m.
July 24 2 p.m
Please report to the front office.
---
---
Dismissal Changes
Click here to email dismissal changes.   We accept dismissal changes up until 2:15 PM every day except Wednesdays.  1:15 PM is the deadline on Wednesdays.
---
HAC Access
If you need a HAC login or HAC password reset, please email Paige Lange.  HAC accounts are available for grade 3-8.
---
Volunteer Clearance
In an effort to provide safety and security to our students and staff, we check identification for all vendors, visitors, volunteers and parents each time you enter the building.  Volunteers must have clearance to enter the building.  If you have not already been cleared, please submit a school access form.  Please input full legal name (first, middle and last) on the application.  If you already have clearance, please do not submit an application.  Expired accounts will be rerun automatically.
---
Donate to Flocabulary
Interested in helping Valley Ridge Academy students have access to engaging, content-rich vocabulary? Help us fund a subscription to Flocabulary. Flocabulary is an online program that gives students and teachers access to hundred of standards-aligned videos, reading passages, and activities on curriculum-based topics.  Click to find out more.
---
Your assistance is needed for April testing.  Please consider helping by signing up as a proctor. Please note you must be cleared through the KeepNTrack system and cannot proctor in your child's classroom.  Please report to the media center after signing in at the front desk.  THANK YOU for your assistance!
---
Here it is… the Sign Up you've been waiting for…drum roll….
Staff Appreciation!!!
Tori Long has organized an amazing week and we need a small army to execute all the fun ways we get to love on our VRA staff. You can help with something, promise. We need food items, soups, your painting skills, banner hangers, meal servers and more. There is a signup for each day so check out the tabs across the top to see what opportunities each day offers.
www.signupgenius.com/tabs/43074DA0EA6CAEBC24-vrastaff
---
Current Winter/Spring Volunteer Opportunities at VRA:
Thursday/Friday Cafeteria help through the end of the school year.  1 hour shifts!
Spirit Stick Sales:  Fridays (Feb 9, March 23, May 4) 10am-1pm
Click to see details for each need.  Use tab at the top to move from one sign up to another.
---

---
The Gifted Parent Advisory Council
Meets four times per year to inform the school district about ways in which we can improve our efforts in serving our gifted students. Parents of K-12 gifted students from throughout the district are encouraged to come to all of the meetings.
Gifted Parent Advisory Council and Parent Trainings
2017-2018
| | | | |
| --- | --- | --- | --- |
| Tue, Sept. 26 | SAHS | 6:30-8:00 pm | Media Center |
| Tue, Nov. 14 | PVHS | 6:30-8:00 pm | Media Center |
| Thur, Feb. 15 | BTHS | 6:30-8:00 pm | Media Center |
| Tue, Apr. 17 | NHS | 6:30-8:00 pm | Media Center |
---