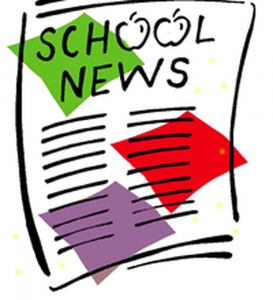 Latest Monthly Newsletter
Latest Hawk Update
Archives
---
Early Kindergarten Registration Dates:
Wednesday, Feb. 15th, 1-5pm
Friday, March 24th, 9am-1pm
Tuesday, April 4th, 1-5pm
Monday, May 15th, 9am-1pm
---
FSA Writes for 4th – 8th gr.
on Monday, Feb. 27th
---
High School Registration and Academies:  Upcoming Dates and information for 8th Grade Parents and Students
---
Dismissal Changes
Click here to email dismissal changes.   We accept dismissal changes up until 2:15 PM every day except Wednesdays.  1:15 PM is the deadline on Wednesdays.
---
Forgotten Materials
The front office will be happy to place forgotten materials in the Teacher's box.  Students are responsible for bringing necessary items to school therefore class will not be interrupted.  The only exception to the policy is a student's lunch or lunch money.
---
Volunteer Clearance
In an effort to provide safety and security to our students and staff, we check identification for all vendors, visitors, volunteers and parents each time you enter the building.  Volunteers must have clearance to enter the building.  If you have not already been cleared, please submit a school access form.

Celebrate Literacy Week!
Please see our Calendar for fun events to celebrate Literacy Week.
Join us at Camp-Reads-A-Lot on Thursday, Jan. 26th 5p-7p in the cafeteria.  Students and their families are invited.  
Baseball, Tennis and Golf Registration
OPEN for registration for VRA 6, 7 and 8th graders.
Baseball tryouts will be held Jan. 30- Feb. 3, from 3-5pm @ VRA. Middle school boys only. Please register at www.sjmsaa.com
Tennis tryouts will be Feb. 8, 2:30-4pm @ Cornerstone Park. Middle school boys and girls only. Please register at www.sjmsaa.com
Golf registration is open. Register at www.sjmsaa.com. More details to follow.
Variety Show – Feb. 15th & 16th
Audition applications are in the media center.  
Girls on the Run
Spring registration Jan. 9 – Feb. 1.  It is on a first come, first serve basis.  Click for registration and additional information.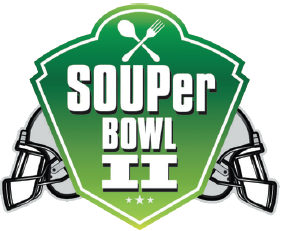 Second Annual SOUPer Bowl
Tickets on sale now!  Join us for a community soup tasting event to support SJC Blessings in a Backpack.  Feb. 2, 6-8p.
Sibshops
A program just for brothers and sisters of children with special needs.  Additional information and registration.
Character Counts! Six Pillars 6K/3K Run • Walk
Saturday, Feb 4. 2017. 9 A.M. at Palencia Elementary
Register by January 14, 2017, to recieve a performance tech t-shirt and other goodies.  The first 500 finishers will receive a collectible dog tag.

Instructional Materials Adoption
Monday, January 30, 2017, the St. Johns County School District will hold a parent review of the social studies instructional resources currently up for adoption. Interested parents may join us in the auditorium of the Fullerwood Center located at 10 Hildreth Drive, St. Augustine, FL, 32084 from 4 to 6 p.m. Student materials will be available for examination including access to computer hardware and software as required. Participants will have the opportunity to provide feedback and ask questions. St. Johns County School District staff will be available for support.
Nease Cheer Tryout Information
Nease Cheerleading is holding a parent/cheerleading meeting on March 15th at 3:00 in the NHS Library.  It is important to all prospective cheerleaders to attend this meeting.  Tryout conditioning will begin at Zone All-Stars on March 6th at 4:30 – 6:30.  clinics will be April 25th -28th in the NHS Gym.  Visit neasecheer.org for more information.
Gifted Program Advisory Council
The Gifted Parent Advisory Council meets four times per year to inform the school district about ways in which we can improve our efforts in serving our gifted students. Parents of K-12 gifted students from throughout the district are encouraged to come to all of the meetings.
The Gifted Parent Advisory Council meetings have been scheduled for the 2016-17 school year.  We communicate this information for inclusion in school newsletters.  We hope to make St Johns County Schools a parent friendly environment!

Thursday, February 23 – Hartley Elementary – 5:30-6:30 p.m – Media Center
Tuesday, April 25 – Landrum Middle School – 6:30-7:30 p.m. – Multi-Purpose Room