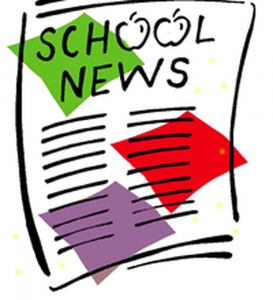 Nov. 13 – Nov. 24 Hawk Update
---
Dismissal Changes
Click here to email dismissal changes.   We accept dismissal changes up until 2:15 PM every day except Wednesdays.  1:15 PM is the deadline on Wednesdays.
2017 Hawk Fun Run

Coming up Friday November 3, 2017.  Please

click to view 2 SignUp Genius tabs

with opportunities for how you help out beforehand and the day of the race!
---
HAC Access
If you need a HAC login or HAC password reset, please email Ann Fishman.  HAC accounts are available for grade 3-8.
---
Volunteer Clearance
In an effort to provide safety and security to our students and staff, we check identification for all vendors, visitors, volunteers and parents each time you enter the building.  Volunteers must have clearance to enter the building.  If you have not already been cleared, please submit a school access form.  Please input full legal name (first, middle and last) on the application.  If you already have clearance, please do not submit an application.  Expired accounts will be rerun automatically.
---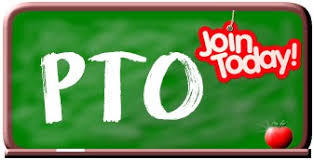 The PTO is a fun and friendly organization that is committed to partnering with the parents and school staff to foster a successful learning environment for all Valley Ridge Academy students.  Click to join and for additional information.
---
Lost and Found
All lost and found will be donated on Tuesday, Nov. 21st.  If your student has lost any items, please come by the cafeteria.  We have a large amount of jackets, water bottles, lunch boxes, etc.
---

Student Council and Early Act need your help. Did you know that there are kids in our county that are going through tough times and could use our help?  Each Middle School Homeroom will have 2 duffle bags to fill with new items; like shoes, underwear, socks, and full sized toiletry products like shampoo, soap, and deodorant.  This service project will run from November 20 – December 8.  Please click for additional information.
---
ESE PARENT ADVISORY of SJCSD ESE WELCOMES
TODD WATSON and KIMBERLY MILLER, SJCSD AP
MELISSA GULLO and ANNA MARTIN, SJCSD SCHOOL PSYCHOLOGISTS
Topic: Understanding the Multi-Tiered System of Supports (MTSS)
Framework and Response to Intervention (RtI) Process
Date/Time: 12/05/17 from 6:00 pm – 7:30 pm
Location: Fullerwood Training Center – 10 Hildreth, St. Aug, FL 32084
Additional Information
---
L.E.E. Spanish
Afterschool Spanish classes for regular & extended day students, ALL grades!!! REGISTERING NOW FOR Valley Ridge!!!
Spring session meets: Tue from Jan 23-May 8 (3-4:30) OR Wed Jan 24-May 9 (2-3:30)  
---
The Gifted Parent Advisory Council
Meets four times per year to inform the school district about ways in which we can improve our efforts in serving our gifted students. Parents of K-12 gifted students from throughout the district are encouraged to come to all of the meetings.
Gifted Parent Advisory Council and Parent Trainings
2017-2018
| | | | |
| --- | --- | --- | --- |
| Tue, Sept. 26 | SAHS | 6:30-8:00 pm | Media Center |
| Tue, Nov. 14 | PVHS | 6:30-8:00 pm | Media Center |
| Thur, Feb. 15 | BTHS | 6:30-8:00 pm | Media Center |
| Tue, Apr. 17 | NHS | 6:30-8:00 pm | Media Center |
---
Donate to Flocabulary
Interested in helping Valley Ridge Academy students have access to engaging, content-rich vocabulary? Help us fund a subscription to Flocabulary. Flocabulary is an online program that gives students and teachers access to hundred of standards-aligned videos, reading passages, and activities on curriculum-based topics.  Click to find out more.