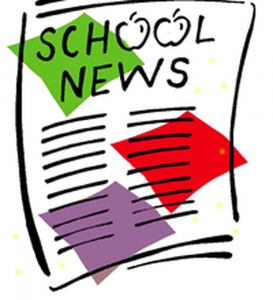 Latest Monthly Newsletter
Latest Hawk Update
Archives
---
Middle School Textbook Return Schedule
---
Attention all 6th graders!!
The Tdap immunization shot is required for all rising 7th graders and must be recorded on a Florida 680 form. Form may be faxed (904-547-4095) or emailed (to [email protected]) even if the student is still in 6th grade.  Per district policy, all 7th grade students that do not have this shot will not be allowed to start school on August 10, 2017.
---
Dismissal Changes
Click here to email dismissal changes.   We accept dismissal changes up until 2:15 PM every day except Wednesdays.  1:15 PM is the deadline on Wednesdays.
Yearbooks are in!  
If you haven't already purchased one and would like to, yearbooks will be available for purchase in the front office starting Tuesday, May 23rd.  $40 – cash or check made out to VRA.  It is on a first come, first served basis while supplies last.
May is Better Speech and Hearing Month
Click for meaningful information about your voice.
Stepping Up to Middle School
July 24-26, Monday-Wednesday, 8:30 a.m.-12:00 p.m.  $40/student
This camp will focus on preparing our middle school students for success by helping rising 6th graders (and any new student)
transition to the rigor and responsibilities of middle school.  Click for additional information and to sign up.  Form must be submitted by May 12th.
8th Grade End of the Year Events
on Tuesday, May 23rd
8:45-9:45am: Award Ceremony in the cafeteria
12:30:  Chick-fil-a/Pizza lunch provided
Dance in the Gym
Yearbook Signing
Many more fun activities
Volunteer Clearance
In an effort to provide safety and security to our students and staff, we check identification for all vendors, visitors, volunteers and parents each time you enter the building.  Volunteers must have clearance to enter the building.  If you have not already been cleared, please submit a school access form.