November 18th: PBIS reward opportunity for middle school during lunch
November 19th: Open gym: 3:15 pm
November 19th: Soaring High Club: 3:15 pm in room 210
November 19th: Band Parent Meeting: 6:30pm in cafeteria
November 20th: Spanish Honor Society meeting: 7:30 am in room 625
November 21st: Elementary Character Counts! Celebration: 8:45 am in cafeteria
November 21st: Kindergarten Thanksgiving Showcase: 6:00 pm in cafeteria
November 22nd: Fun Run: 8:30 am on fields
November 25th: PBIS reward opportunity for grades 3 – 5 during lunch
November 25th: Voices of the Valley Chorus performance with NHS Chorus: 5:30 pm at NHS
November 26th: PBIS reward opportunity for 5th grade – Pizza lunch outside
November 26th: 1st grade Thanksgiving Feast: 10:00 am at outside pavilion
November 27th – November 29th: No school in observance of Thanksgiving
We accept dismissal changes up until 2:15 PM every day except Wednesdays. 1:15 PM is the deadline on Wednesdays.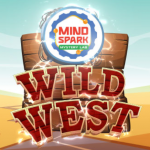 Weekend Challenge
Through this Weekend's Challenge, students have an opportunity to receive an additional prize when they get pledges with their families. Students of families that get NEW pledges of $2 per lap (which is a NEW $60 in flat donations) or more, over the weekend, will earn their regular rewards plus a BONUS prize!
All families (who are cleared St. John's County volunteers) are welcome to come watch our kids take their laps! Here is the schedule for the day of Nov. 22.
Run Schedule – Friday, November 22
K and 1st – 8:40 to 9:40 a.m.
4th and 5th – 9:50 to 10:50 a.m.
2nd, 3rd and ESE – 11:35 to 12:45
Middle School – 1:30 to 2:30 p.m.
Be sure to arrive early, lines to get checked in can be long as all IDs need to be checked. Thank you
Nease Pantherette Mini-Camp
The Nease Pantherette dance team will be hosting a camp over the holiday break. Students at Valley Ridge Academy K-8th, , especially the ones who would like to try out for the dance team next year, are invited to attend! Download the flyer for more details.
In an effort to provide safety and security to our students and staff, we check identification for all vendors, visitors, volunteers and parents each time you enter the building.  Volunteers must have clearance to enter the building.  If you have not already been cleared, please submit a school access form.  Please input full legal name (first, middle and last) on the application.  If you already have clearance, please do not submit an application.  Expired accounts will be rerun automatically.