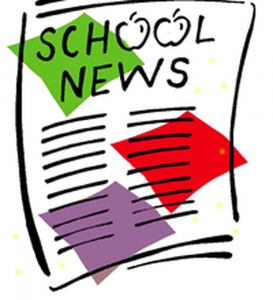 Latest Monthly Newsletter
Latest Hawk Update
Archives
---
Early Kindergarten Registration Dates:
Tuesday, April 4th, 1-5pm
Monday, May 15th, 9am-1pm

Drop ins only
No appointments taken
Registrations packets must be completed prior to coming to the open registrations.  Registering kindergartners must have the required shots*** and a physical dated August 11, 2016 or after.
Lease or rental agreements will not be accepted if they are expiring prior to August 10, 2017.
Please contact Paige Lange, Registrar, at 904-547-4096 with any questions.
---
Attention all 6th graders!!
The Tdap immunization shot is required for all rising 7th graders and must be recorded on a Florida 680 form. Form may be faxed (904-547-4095) or emailed (to [email protected]) even if the student is still in 6th grade.  Per district policy, all 7th grade students that do not have this shot will not be allowed to start school on August 10, 2017.
---
---
High School Registration and Academies:  Upcoming Dates and information for 8th Grade Parents and Students
---
Dismissal Changes
Click here to email dismissal changes.   We accept dismissal changes up until 2:15 PM every day except Wednesdays.  1:15 PM is the deadline on Wednesdays.
---
Forgotten Materials
The front office will be happy to place forgotten materials in the Teacher's box.  Students are responsible for bringing necessary items to school therefore class will not be interrupted.  The only exception to the policy is a student's lunch or lunch money.
---
Volunteer Clearance
In an effort to provide safety and security to our students and staff, we check identification for all vendors, visitors, volunteers and parents each time you enter the building.  Volunteers must have clearance to enter the building.  If you have not already been cleared, please submit a school access form.

SAC Parent Survey
Date Extended!  Our School Advisory Council (SAC) committee would like your input.  Please complete the VRA Parent Survey.  This survey will close March 31st.  Your input is much appreciated.
Pajama and/or Hat Day
VRA Fundraiser for PBIS.  Thursday, March 30th.  Students can wear pajamas and/or a hat to school for $1.00 each/$2.00 for both.  Money collected in Homeroom.
PBIS Parent Night
April 4th, 6-7 in the cafeteria.  Join us for an informational discussion about Positive Behavioral Interventions and Support (PBIS), behavior expectations at VRA, LiveSchool and more.  

Lowe's Toolbox for Education Grant: Playground Beautification Project
Thanks to the generous grant from Lowe's, VRA is able to install a Learning Garden with citrus trees and picnic tables as well as several interactive pieces.  If you are handy, please sign up and come out on Sat., April 8th from 9:00am – 4:30 pm to help (no children please).
8th Grade End of the Year Award Ceremony – Tuesday, May 23 @ 8:45-10:00am in the Gym
More information on the way.

VRA Cheerleading Tryouts
Registration date coming soon.  Online registration at WWW.SJMSAA.COM. Two day clinic & tryouts: April 5, 6, & 7

Football Tryouts
***Informational Parent meeting will be March 22 at VRA, 630-800pm
Current 5th, 6th, and 7th graders.
March 27, 28, 29, 30, 31 at VRA field, 3:30-5pm
Team Roster will be announced April 3
Please register at www.sjmsaa.com . 
PVHS 2017-2018 Dance Team Tryouts
Mandatory Parent/Dancer Informational meeting, Wed., March 29th @ 6:00pm at PVHS Media Center
Valley Ridge Academy PTO Nominations & Elections for 2017-2018
If you are looking for a way to be more involved and play an active role in making VRA the best it can be, then help us "help the school" by volunteering as a PTO board member for the 2017-2018 school year.  Nominate yourself or someone else with their consent. If you have any questions, please contact Tara Smullen at [email protected]
All nomination forms must be submitted by April 3, 2017.Elections will be held at the PTO General Meeting on April 27, 2017 at 7:00 pm in the school cafeteria. Please return this form to your child's teacher or to the school office.  Click for Job descriptions.
ESE PARENT ADVISORY COMMITTEE
St Johns County Schools (SJCS), Florida Diagnostic Learning Resources Services (FDLRS), and Florida Inclusion Network (FIN) offer
Topic:  OVERVIEW OF PROGRAMS & SERVICES FOR STUDENTS WITH AUTISM AND RELATED DISABILITIES
Date/Time:  4/11/17 from 6:00 pm – 7:30 pm
Location:  Pedro Menendez High School 600 FL-206, St. Augustine, FL 32086
Gifted Program Advisory Council
The Gifted Parent Advisory Council meets four times per year to inform the school district about ways in which we can improve our efforts in serving our gifted students. Parents of K-12 gifted students from throughout the district are encouraged to come to all of the meetings.
The Gifted Parent Advisory Council meetings have been scheduled for the 2016-17 school year.  We communicate this information for inclusion in school newsletters.  We hope to make St Johns County Schools a parent friendly environment!

Tuesday, April 25 – Landrum Middle School – 6:30-7:30 p.m. – Multi-Purpose Room